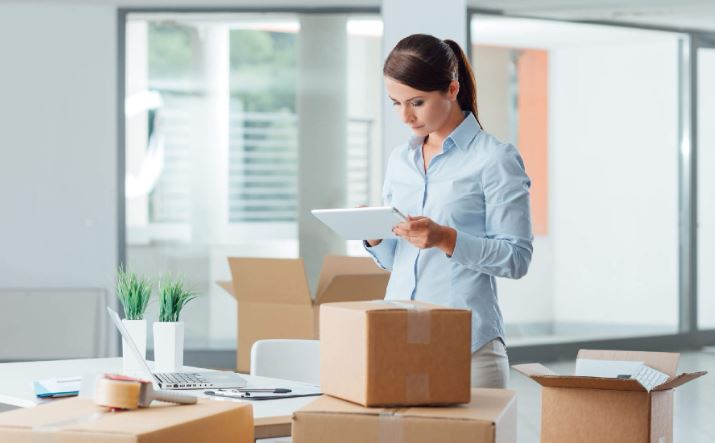 When to Offer Lump Sum Relocation Benefits And What to Consider
Relocation is a business necessity to get the right people in the right location. Financial assistance extended by employers to transferees ranges from nothing to paying 100% of their relocation costs. That is a significant range in the marketplace. And, with limited exceptions since 2018, the Company provided financial assistance is taxable income to the transferee and no moving expenses are tax deductible.
Each relocation and individual transferee are different with many variables. Consequently, the costs to relocate vary greatly from one to another.
Offering a lump sum relocation benefit can be a great way to attract, retain and relocate desired and talented transferees, and also contribute to other corporate goals. But before you either re-evaluate your current lump sum or look to offer a lump sum relocation benefit, there are a few important considerations. We will discuss some of these considerations for why and when might be appropriate to offer a lump sum relocation benefit.
The Pros of Offering a Lump Sum Relocation Benefit
Many employers still offer traditional reimbursements for designated relocation expenses, often with capped amounts. Within these programs there are typically do's and don'ts transferees must follow. "A lump sum benefit is designed to (1) simplify expense management (2) help offset, not cover all expenses, and (2) put your transferees in charge of how to use this money.
Here are some of the advantages of offering a lump sum relocation benefit:
Flexibility and Choice – A lump sum relocation benefit gives transferees the freedom to manage their own personal situation and budget to make decisions on how best to use the funds to make the move. Each transferee and relocation situation is different.
Budget Control – With a lump sum relocation benefit, employees have a known, fixed amount to help offset their moving costs. They have control over where and how to spend the money. For example, if they have little stuff to move, this benefit can be used for housing or shipping an auto. allows them to have control of where and how this company's benefit is going to be used to their best advantage.
Reduced Paperwork & Administration – Lump sums are simple for both the company and the transferee. They provide a fixed budget for company expenses and transferee income. There are time savings – no backup documentation needed; no receipts to keep and reimbursements to make or wait for. And the elimination of exceptions after acceptance of the offer and relocation agreement.
Offering a properly structured lump sum relocation benefit provides significant advantages that are mutually desired and beneficial. However, as in any company policy and employee benefit, there are pros and cons. These need to be all considered when deciding on whether a lump sum if right for your company, culture, and business needs for relocation.
The Cons of Offering a Lump Sum Relocation Benefit
When considering whether to offer a lump sum relocation benefit, it is important to consider the potential drawbacks. A lump sum relocation benefit may seem like a quick solution to provide financial assistance to transferees, but there are some cons or challenges to think about.
Setting the Lump Sum Amount
First, you have to identify the "tiers" of transferees you are relocating. You most likely are not going to give the same lump sum amount to a manager or individual contributor that would give to a senior-level executive.
Also, you do not want to give a renter the same lump sum as you would a homeowner. The costs to move for a renter are significantly less than for a homeowner who has more things to move and is selling their current home and buying a new one.
Transferees May not Spend on Intended Relocation Costs
One of the objectives of a lump sum is to empower the transferee to make their own decisions for a better experience.
Transferees, when having the freedom to take this money and spend it as they wish, may spend it on costs other than relocation. And, find themselves short and struggling to pay for actual relocation expenses.
The Lump Sum May Be More Than the Actual Expenses
Two objectives of a lump sum benefit are (1) to be consistent and fair for an individual in the same job grade tier based on renter or homeowner status and (2) for it to offset, not pay for 100% of relocation costs. Relocation costs can fluctuate greatly by either renter or homeowner based on that individual's family situation and lifestyle.
While it is rare that the actual relocation costs will be less than a lump sum, it is possible. That means that for these individuals the company did pay 100% and perhaps more than the actual relocation costs.
How to Determine If a Lump Sum Relocation Benefit Is Right for Your Business
When evaluating whether a lump sum relocation benefit is right for your business, it is important to consider the following factors:
Company Culture: Are you a company that, in general, expects employees, and employees want, to have flexibility, choice, and decision-making? Are you a company that pays all or expects employees to contribute some portion of the costs for traditional benefits? This is very important. It is most desirable that you align your relocation benefit to other benefit philosophies to have a consistent message to both new hires and internal employees.
Current Relocation Financial Assistance and Results: What are you doing today? Lump sum, reimbursement with or without caps? Some or all tiers? If reimbursements – which relocation costs, are you covering or not? Where are the current pain points – losing candidates because of your relocation benefits? Administratively burdensome and/or more costly than expected from many transferee requests for exceptions after acceptance of the offer?
Relocation Benefit Budget: How are you approaching this? Job grade level? % of salary? Are you also doing sign-on bonuses that can be also used for relocation expenses?
Relocation Benefit Taxability: Are you going to gross up or withhold taxes from the lump sum amount? Most companies gross up at the federal supplemental tax rate.
Eliminates Personal Lifestyle Considerations: Lump sum benefit packages most commonly take into consideration 2 factors: job grade level (Tier) and whether the transferee is a renter or homeowner. Other personal lifestyle situations are just that…such as the size/value of the home or lease cancellation costs in either the old or new location; the amount of stuff to move, how you get moved, or the distance;
By carefully weighing all of these factors, you can make an informed decision about whether a lump sum housing benefit is the right choice for your business.
What to Include in a Lump Sum Benefit Package
When it comes to providing a lump sum benefit package and determining the amount you want to set for that benefit, it is important to first discuss the relocation cost categories.
In the origin location, there will either be a lease cancellation or a home sale. In the new location, there will be either a lease secured, or a new home purchased and potentially temporary housing if there is not the ability to move directly from the old location residence into the new location residence. The transitional items include finding rental/home purchase trips; travel back and forth during temporary housing; auto and/or pet shipment, household goods moving, and miscellaneous expenses – i.e., driver's license transfer, utility stop/start; etc.
These costs vary greatly depending on several factors: Job grade level, renter, or homeowner, single or married, kids / no kids, origin, and destination location (higher or lower cost of living)
The most common relocation cost and benefit provided is to help move household goods. And the potential costs can vary greatly by the amount of stuff (weight), the number of miles, and the type of moving service option used – truck rental to full-service pack, load, delivery, unload.
In putting together any kind of relocation package, including a lump sum relocation benefit, it is important to keep these cost components and variables in mind. The question comes down to how much money can a company afford or want to pay to get a needed new hire or existing employee to a new work location.
Companies that have lump sums only for any given job grade tier of renters and homeowners, consider the lump sum relocation benefit to help offset any/all relocation costs that might be incurred. It is incumbent upon the transferee to consider the job offer and relocation package as a whole and determine if this is the right move from a career, home, and financial perspective.
It is an investment in the future by both the employer and the employee.
Companies can also have a Lump Sum Plus program. This means that they are providing a lump sum payment along with reimbursing certain other defined expenses up to a cap. For example, a Lump Sum of $5,000 and Household Goods Moving up to a cap of $10,000. By putting a cap on the reimbursement, the company still has a defined budget, but if that much money is not needed to move household goods, the company retains the difference. If the cost of moving household goods is more than the cap, the transferee is responsible.
Offering a lump sum relocation benefit can be a great way to structure your relocation program and accomplish your corporate objectives.
Lastly, before moving forward to implement a lump sum benefit program, the company should consider the relocation support tools and resources that are available to help transferees most efficiently manage their relocation process and at the same time stay focused on work and onboarding.
Homezie specializes in and works with companies who have lump sum relocation benefit programs that put their transferees in the driver's seat to manage their move. Homezie helps the transferee to simplify, reduce stress, stay focused at work, and gives them options to significantly save money.
Enjoy this blog? Please spread the word :)[DISPLAY_ULTIMATE_SOCIAL_ICONS]
Read up on the latest real estate trends, home buying guides, and selling tips curated by our experts.

For over half a century, the U.S. Census Bureau has kept a keen eye on household movement trends, painting a vivid picture of the American