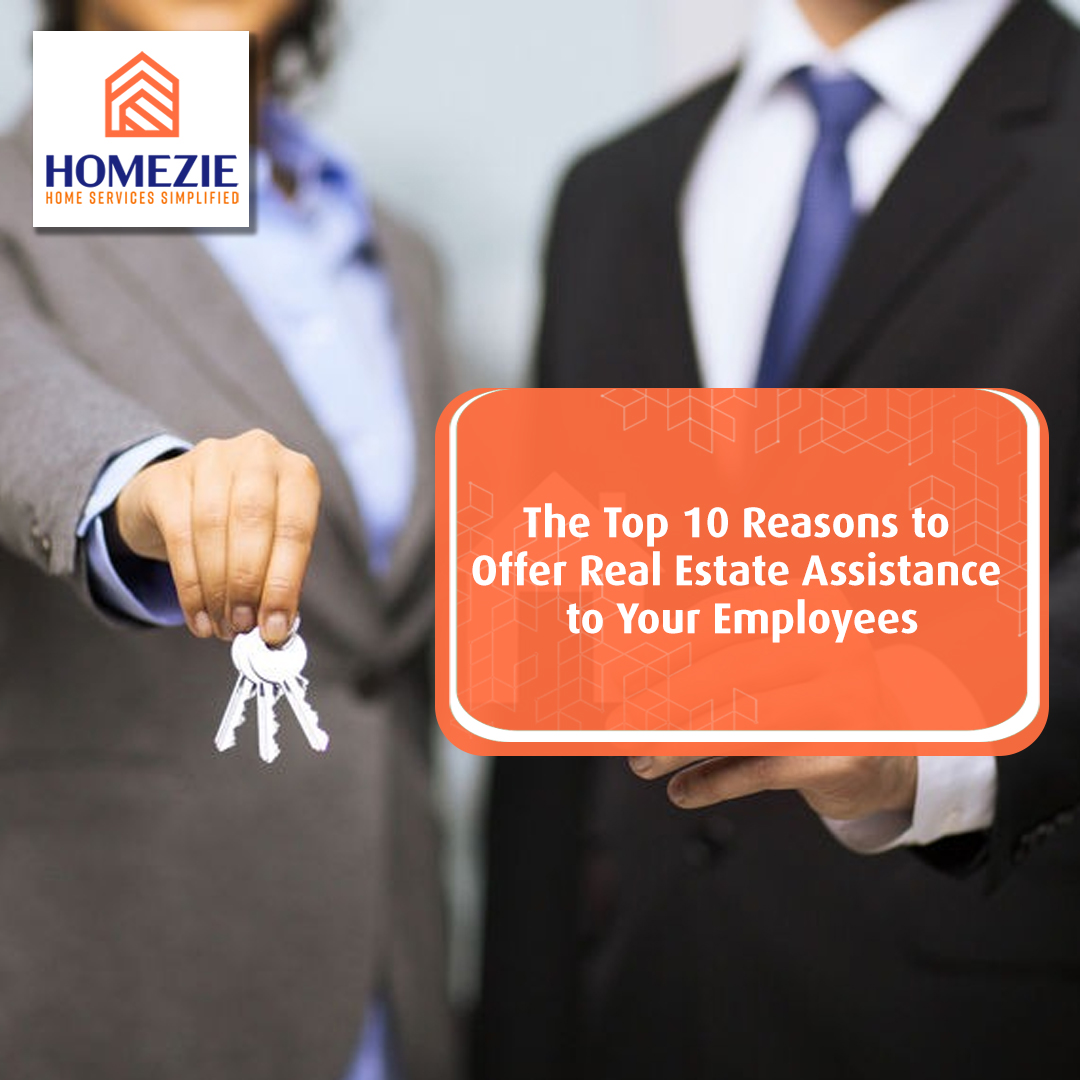 The Top 10 Reasons to Offer Real Estate Assistance to Your Employees
Employees are your biggest asset, and if you want to keep them happy and productive, they need to feel valued at work. There are many perks companies can offer their employees in order to do this, but there's one perk that provides comfort, convenience, and peace of mind more than any other—Real Estate Assistance. Find out more in this article on the top 10 reasons every company should offer their employees Real Estate Assistance.
#1: Cost Effective
When you factor in the cost of employee relocation, Real Estate Assistance or short-term rental programs are attractive options for many businesses that need stable housing for their employees. Even though employee salaries can be significant, offering relocation benefits can save everyone money.
#2: Increased Productivity
Home-life distractions can cause decreased productivity in an employee. By allowing them to focus on their work at home, your employees will be able to get more done and produce higher-quality work for you. They'll also be able to spend more time with their family or partner, which is always a benefit!
#3: Employee Retention
Employee retention is a crucial part of any business plan. And though there are many reasons why employees leave their jobs, one of them is often that they're not happy with housing options. Offering Real Estate Assistance can help you keep your best employees around longer because they can afford to live near your office and they have more incentive to stick around as well.
#4: Mobility
A large percentage of Americans spend more time at work than they do with their loved ones and friends. You can help your employees maintain their friendships and relationships by providing Real Estate Assistance that allows them to take their off-work life on the go. By allowing them to live where they want—whether that's in a small rural town or in a thriving metropolis—you keep them connected to their friends, family, and personal interests. These connections enrich life outside of work and make for happier employees.
#5: Professionalism/Empowerment
When you provide your employees with a nice place to stay, you help them build and maintain relationships with clients. If clients are comfortable staying at your employee's home or apartment, they are more likely to do business with that person. If clients feel like an employee has gone out of their way for them, they will be much more likely to spend money and time on future projects.
#6: Increases Innovation
Offering Real Estate Assistance gives your employees a sense of ownership, which in turn increases innovation. Many people tend to be more comfortable sharing their ideas and participating in work activities when they feel like they're a part of something bigger.
#7: Opportunity to stand out in local marketplaces
If you're trying to attract and retain top talent, look no further than Real Estate Assistance. Companies like Google, Salesforce, Amazon, and Apple are just a few of those that offer Real Estate Assistance for their employees—but there are also dozens of smaller companies that do so as well. If you offer your employees perks like free rent or home-cooked meals in exchange for a two-year commitment, you'll be ahead of competitors who do not.
#8: Cultural Fit
If you want your employees to be happy, it's important they feel comfortable in your work environment. Stable housing can help facilitate that sense of comfort. Not only will your employee be able to experience a full life outside of work, but they'll also be around familiar comforts when they're inside working.
#9: Wellness & Health Promotion
If your employees are happy and healthy, chances are they're going to be happier at work, which will in turn improve their job performance. By offering Real Estate Assistance, you can help improve employee well-being and aid in recruiting efforts!
#10: Confidence Building
Housing benefits can help team members feel comfortable when they first arrive in a new area. Many relocating employees experience culture shock as they adjust to living in a different location, which can make it difficult for them to focus on their job. With Real Estate Assistance, your company can ensure that new hires get off on the right foot by providing them with a home base that helps ease their transition into your organization and its culture.
Enjoy this blog? Please spread the word :)[DISPLAY_ULTIMATE_SOCIAL_ICONS]
Read up on the latest real estate trends, home buying guides, and selling tips curated by our experts.

For over half a century, the U.S. Census Bureau has kept a keen eye on household movement trends, painting a vivid picture of the American