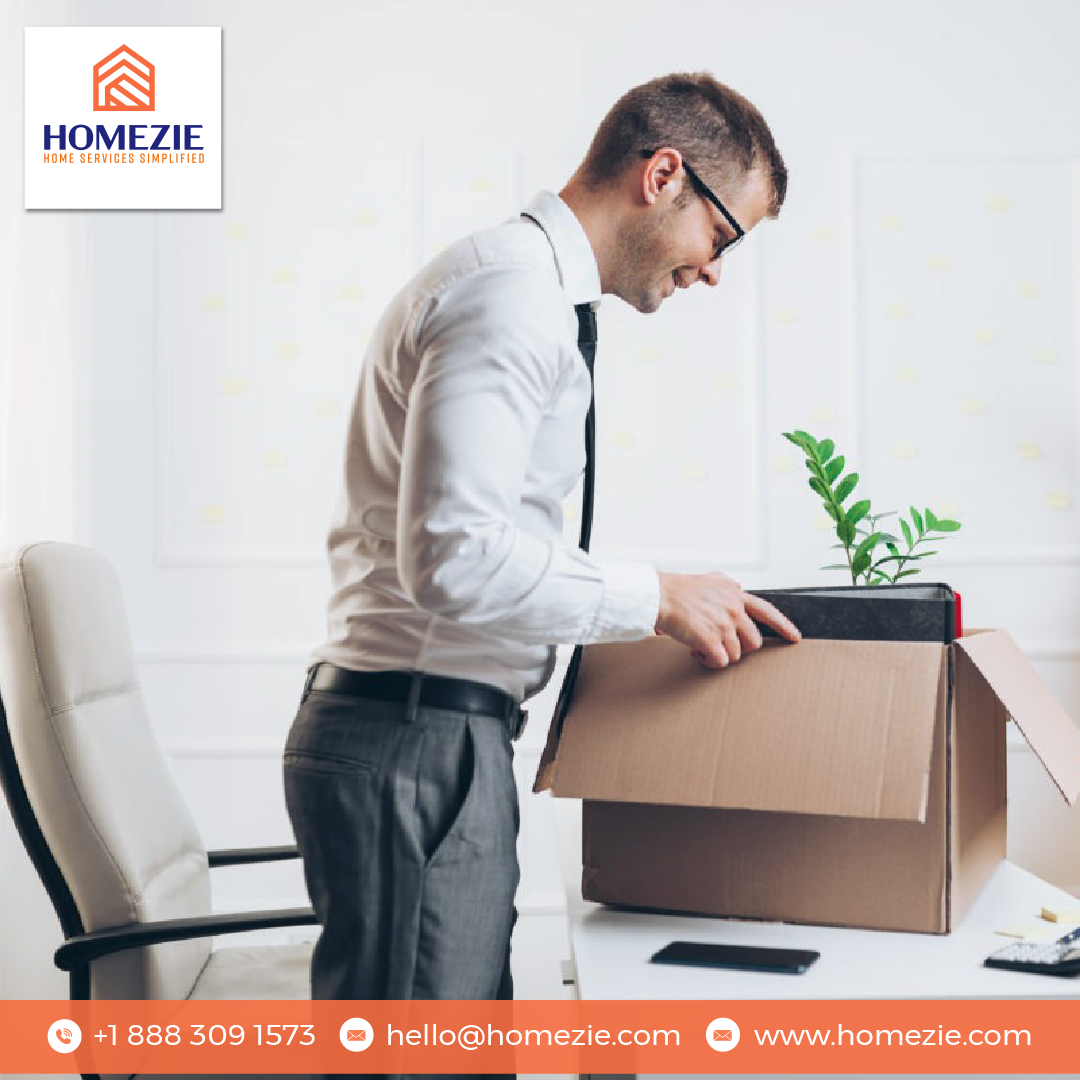 Lump Sum Relocation Packages – Everything You Need to Know
What Is A Lump Sum Relocation Package?
A lump sum relocation package is a financial allowance that a company offers an employee to help the employee relocate. Lump sum packages can help employees ease in and start working because they provide more flexibility to move quickly into their new city and role. Our Homezie FlexRelo package also helps employers retain valued employees while controlling expenses.
What Is Covered By The FlexRelo Lump Sum?
FlexRelo is a best-in-class service delivery model for companies to give their transferees the tools and resources needed to make decisive relocation decisions. Those tools and resources include personalized care, objective guidance, supplier choices, comparative costs, and decision-making control. The results are a better experience with less stress and significant time and cost savings. For a low investment and high return, give your employee expert and objective support that is easy to implement with customized integration. Our Lump sum packages cover moving-related expenses and complete home services during relocation. These expenses may include temporary living arrangements, home sale/buy, mortgage loans, lease breaking, and household goods shipment.
How Are Lump Sum Relocation Packages Negotiated?
Employers should foster an open dialogue with employees when negotiating a relocation package to set proper expectations. The employee should present a rough timeline and requirements for their move (i.e., selling/buying their home, transporting their recreational vehicles, or child care). The employer should enter negotiations knowing which packages they can offer their employees when they need them to start in their new role, what corporate relocation services they can recommend, and what to offer.
How Are Relocation Package Lump Sums Paid?
Companies should know what payment options are available for their lump sum packages. Typically, companies use three methods of payment for lump sum packages:
Cash
The employer pays a lump sum directly to the employee to use in any way they need for their relocation. The employee is then required to file that amount as income.
Pay Vendors
This option puts employers in direct contact with service providers. Service providers bill the company for moving expenses, eliminating employee involvement, and potentially eliminating employee tax liability for moving costs.
Reimbursement
During this process, the employee initially pays all their relocation expenses and receives reimbursement from their employer once their move is complete. Though this requires the employee to pay for their move, this option removes the tax burden from the employee. It also offers both the company and the employee flexibility during the process.
What Types Of Lump Sum Relocation Packages Are Available?
Homezie FlexRelo is a consumer-centric product and service specifically designed for companies who want to empower their transferees to manage their relocation process. However, Homezie intends to provide the essential support of professional services and a lump sum or reimbursement financial package to offset costs. Lump-sum relocation packages offer benefits to employees and employers alike. For employers, lump sum packages help control costs and simplify administration. At the same time, lump sum packages give employees more control over their relocation and allow them to shop around for the most cost-effective relocation options. There are four primary types of lump sum relocation packages you may want to consider.
Flat (Fixed)/Variable Lump Sum
Flat lump sum packages recognize that moving expenses may be similar for employees with all levels of experience within the organization. For example, a fixed package provides the same lump sum payment for entry-level and executive-level employees. Variable lump sum packages are tailored to different employees based on standards and policies established by the employer. Distance, Renting vs. Buying, Seniority and Salary level, and Typical relocating costs are a few of the standards that can be included.
Managed Lump Sum Cap
These programs allocate a capped lump sum amount to the employee. The policy will delineate the provisions covered and any individual provision limits and may require the employee to submit expense receipts. Additionally, employers may enhance the policy by authorizing a relocation management company to advise the employee and help them spend their funds wisely.
How Do Lump Sum Relocation Programs Benefit Businesses?
Employee flexibility is the most common reason employers cite for offering a lump sum. The second most common reason is cost control.
Traditional relocation packages offer some tax benefits for employers, but managing expenses at all levels can prove complex and unwieldy. Relocation expenses may include:
Temporary living.
Return trips.
House hunting trips.
Final move.
Home sale and home purchase closing costs.
Lease-break assistance.
Lump-sum relocation packages allow employees to prioritize their needs according to available funds. This can reduce the burden of record-keeping and expense tracking for the employer.
Employee relocation can be a significant expense for many businesses. Lump-sum relocation packages can help employers keep this expense in check while allowing their employees the opportunity to take control of their relocations and related costs.
What Standard Procedures are Companies Following?
A survey uncovered some interesting facts about how companies manage their lump sum corporate relocation packages.
Most partial lump sums offer a fixed amount for every employee.
Most lump-sum-only payments vary based on several factors, including individual needs or the employee's level within the company.
Fixed payments are more common for entry-level employees.
Executive relocation packages also vary based on several factors.
A major factor in calculating the lump sum amount for variable lump sum relocation packages was the employee's status as a renter or homeowner.
For partial lump sum payments, employers rarely considered homeowner or renter status.
The Trade-offs of Using Lump Sum Relocation Packages
More employers have begun favoring lump sum relocation packages in recent years. On the surface, lump sum options appear less expensive than traditional options. But, unfortunately, like many other "discount" programs, lump sums can cost more than they save in the long run.
Let's look at some trade-offs and explore how it all adds up (or doesn't).
How a Lump Sum Relocation Policy Saves Money in the Short Run
Typically, when employers favor lump sum relocation packages, they do so because:
They have a lower upfront cost.
They seem like an easy, "hands-off" way to manage employee relocation.
In some cases, they provide greater flexibility to employees.
They usually put less strain on human resources.
But while it is true that lump sum packages can offer some of these advantages, there are no hidden costs.
Relocations and their financial implications can be complex and confusing. The stress levels could be at peaks. Our flexible Homezie FlexRelo product and services can help your team navigate this process efficiently and hassle-free!
Enjoy this blog? Please spread the word :)[DISPLAY_ULTIMATE_SOCIAL_ICONS]
Read up on the latest real estate trends, home buying guides, and selling tips curated by our experts.

For over half a century, the U.S. Census Bureau has kept a keen eye on household movement trends, painting a vivid picture of the American