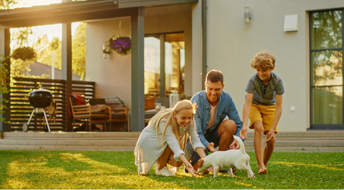 How To Choose The Right Neighborhood When Buying A Home: 5 Tips to Get Started
When you are buying a new home, one of the most important decisions you will make is the neighborhood. The right neighborhood can make all the difference in your quality of life, while the wrong one can be a total nightmare. How do you choose the right neighborhood? Here are 5 tips to get started!
Tip # 1: Consider your stage in life
Are you just starting out and looking for a place to put down roots? Or are you nearing retirement and looking for a place to downsize? The neighborhood you choose should be appropriate for your stage in life. If you have young children, for example, you will want to look for a neighborhood with good schools. If you are retired, on the other hand, you may want to look for a neighborhood that is quiet and peaceful.
Tip # 2: Consider your lifestyle
Do you like being close to the action or do you prefer peace and quiet? Do you need easy access to public transportation or do you prefer to drive everywhere? Do you want a big backyard or a small patio? The neighborhood you choose should fit your lifestyle.
Tip # 3: Consider your budget
Obviously, your budget is going to be a major factor in choosing the right neighborhood. You may have your heart set on a certain area, but if it is out of your price range, you will need to look elsewhere. It is important to remember, however, that the cost of living in a particular neighborhood can vary greatly. Just because one area is more expensive than another does not necessarily mean that it is a better place to live.
Tip #4: Consider the amenities
When you are looking at different neighborhoods, pay attention to the amenities that are available. Does the neighborhood have parks and playgrounds? Is there a grocery store or other shopping nearby? What about restaurants and other businesses? The amenities that are available in a neighborhood can make a big difference in your quality of life.
Tip #5: Consider the future
When you are choosing a neighborhood, it is important to think about the future. What is the long-term outlook for the area? Is it likely to experience growth or decline? Are there plans for new developments that could change the character of the neighborhood? These are all important factors to consider when making your decision.
Homzie can help you find your perfect home, no matter what your requirements may be. Our team of experts will work with you to find a home that fits your needs, lifestyle, and budget. Contact us today to get started!
Enjoy this blog? Please spread the word :)[DISPLAY_ULTIMATE_SOCIAL_ICONS]
Read up on the latest real estate trends, home buying guides, and selling tips curated by our experts.

For over half a century, the U.S. Census Bureau has kept a keen eye on household movement trends, painting a vivid picture of the American