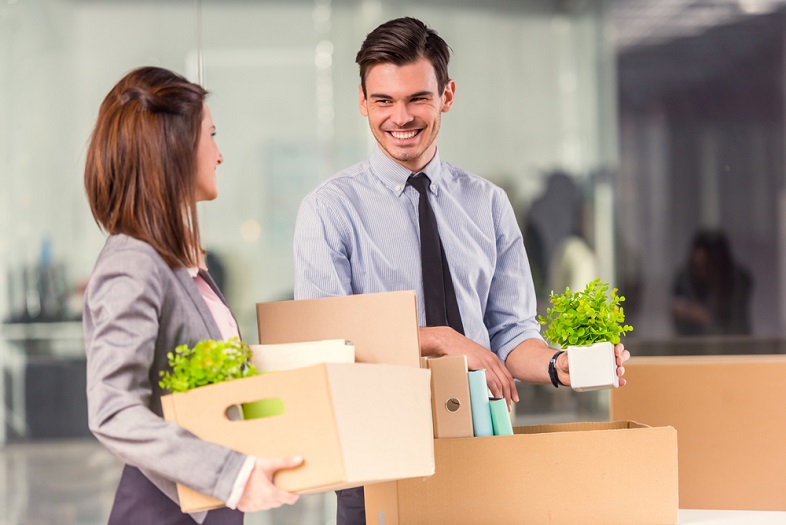 Expect the Unexpected: What to Know About Relocation Benefits When Getting Laid Off
Relocation benefits are often offered to employees who are laid off from their jobs, but not every company offers them and they aren't always available. Depending on the circumstances surrounding your layoff, relocation benefits might include help with temporary housing costs, assistance finding a new job in your new location, or other resources to help you get started in your new town. If relocation benefits are offered by your company and you're considering accepting the severance package instead of taking legal action, make sure you know what you're entitled to as part of that package. You might be pleasantly surprised!
Check your employment contract
Many employers offer relocation benefits, which can help employees with their moving expenses. However, before accepting any job offer and signing an employment contract, it is important to read through all of the details carefully. For example, is there a cap on how much your employer will reimburse you for relocation? In what form will you be reimbursed–cash or check? Are there any restrictions on when you must relocate? Will your employer provide housing during your transition period? These are all factors that should be considered when reviewing the details of your contract.
Are you entitled to any severance pay?
If you're getting laid off, there are a number of things you can do with your severance pay. You might be entitled to some form of severance, depending on what kind of contract you have with your company. Use this information as a guide for whether or not you're entitled to any severance pay. If you have a written contract that spells out how much time is given for notice and how much will be paid, then this is likely what you are entitled to. If there isn't a written contract, then it may depend on state law.
How long do you have to make a decision about relocating?
When it comes to relocation benefits, you have a little more time than when it comes to unemployment. Typically, a company will give you about 60 days to decide whether or not you want to take advantage of the relocation offer. This can be a very tough decision for some people. If you're currently in an area that's experiencing high rates of unemployment, then moving might not be such a great idea because your prospects are likely limited in that area. However, if there is an opportunity for career advancement and/or a higher salary elsewhere, then relocating could be worth considering.
What are your company's policies regarding moving expenses?
If you're laid off, your company may offer relocation benefits in order to entice people to relocate for a job. But what exactly are these benefits and how do they work?
A company may reimburse you for expenses incurred when relocating for a new job, such as travel costs and housing costs.
The reimbursements will usually be made on an after-tax basis, meaning that you will get reimbursed without having to pay taxes on the money again.
If your company offers moving assistance services as part of its relocation package, you'll typically be charged fees up front—typically around $500—which will then be reimbursed by the company at a later date.
How will your family be affected by the move?
An important question that is often overlooked when someone gets laid off or there's a relocation is: How will my family be affected by this change? Here are some things you need to know about what kind of benefits your company might offer, and how they'll affect your family:
The first thing you should do is ask your HR representative if there are any relocation benefits. Some companies have a policy where they will offer up to $5,000 for each person in an immediate family who moves with an employee. This can cover anything from the cost of moving furniture and other household items, to reimbursements for temporary living expenses during the move-in process.
What are your housing options in the new location?
You can expect two things when you receive relocation benefits. First, you'll have a period of time in which to find a new job. Second, you'll be reimbursed for some of your moving expenses. For example, if your company provides $1,500 per month for rent and $5,000 toward your first year of living expenses, then you would have up to 12 months to find a new job and would be reimbursed up to $6,000 in moving expenses.
This is not always the case, though, and it's important that you know what relocation benefits are offered by your employer as well as what steps you need to take in order for them to apply. To begin with, does your employer require that you live within 50 miles of their corporate headquarters?
What is the job market like in the new location?
The job market can be tough in any city, but there are a few things you should know before deciding where to start your search. The first thing you'll want to look at is the unemployment rate in that location. This is a good way to get an idea of how many people are actively looking for work and how much competition you may face when it comes time for interviews. You'll also want to do some research on what types of jobs are available there and how those jobs compare to your previous positions. Knowing what's out there will help you figure out which companies might be a good fit for you and if there's a certain type of position that would be better suited for your skills than others.
How will your lifestyle change in the new location?
One of the first things people think about when considering a new job offer is what their lifestyle will be like in their new location. Will they need to sell their house? Find a new school for their kids? There's no easy way to answer these questions, and relocation can have both positive and negative effects on your life. But it's important that you're realistic with yourself and honest with your family about what's in store.
What are the schools like in the new location?
Knowing what to expect is key for any big move. With relocation benefits, you can expect a variety of things from help with moving expenses, to temporary housing, and job placement assistance. The schools in your new location will also play a major role in your decision-making process so it's important to consider this before making a final decision.
Is the new location safe?
In most cases, if you are moving to a new location because of your job, your employer will provide you with information about whether or not the location is safe. Additionally, there are resources available for people who want to know more about the safety of an area before they move. The state or county website of wherever you plan on moving to will show you crime statistics and other useful information.
No matter your situation, staying informed about your rights and benefits is vital when you're experiencing a layoff. Unfortunately, some companies don't always make this information easily accessible. Asking the right questions and assessing your situation thoroughly will help shield you against severe losses.
Enjoy this blog? Please spread the word :)[DISPLAY_ULTIMATE_SOCIAL_ICONS]
Read up on the latest real estate trends, home buying guides, and selling tips curated by our experts.

For over half a century, the U.S. Census Bureau has kept a keen eye on household movement trends, painting a vivid picture of the American